His Jazz performances have grown to consist mostly of his own compositions and the audience can usually expect a French component in his program, including some French jazz vocals or a jazz interpretation of an old folk melody.
André brings a personal voice and approach to his guitar playing with jazz roots coming from Wes Montgomery, Pat Martino, George Benson, pianist Bill Evans; blues roots from BB King; rock and musique concrète from Frank Zappa among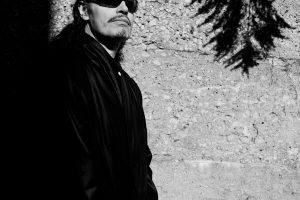 others. Canadian/Montréal guitarists Nelson Symonds and Sonny Greenwich also feature strongly in André's musical upbringing.
By absorbing diverse influences and maintaining a habit of constant searching, experimentation and practice, André has unfolded a unique voice as a composer and guitarist. His style is distinctive and instantly recognizable. André is also a full-fledged vocalist and an accomplished fingerstyle player on a 7 string guitar – with an extra low string tuned to A.