Guitarist & Vocalist André Roy
André Roy is an acclaimed guitarist and vocalist based in South Florida. He performs all styles, specializing in Jazz, Classical, Blues, Latin, Rock, R&B and more.
Originally from Montréal, Canada,  André began performing and touring with recording artists while still in his early teens. He majored in music at McGill University in Montreal and was then awarded a prestigious Canada Council grant to further his music study at the world-renowned Berklee College Of Music in Boston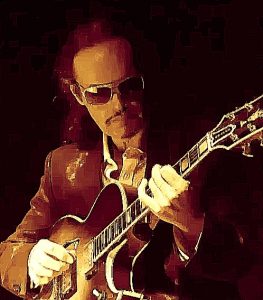 It was at Berklee that André was introduced to the 7-string guitar by one of his professors who recognized Andre's unique musicianship and became his mentor.
André moved to Toronto and was a mainstay guitarist in both the Jazz field, performing for Jazz Festivals and clubs, as well as leading one of the premier Toronto dance, wedding and event bands for over 15 years.
Now based in Florida, André is one of only a handful of 7-string guitarists in the United States. He is also a crooning, grooving, rocking versatile vocalist.
André's commitment and dedication to every form of music has produced a unique and world class sound. His musical finesse always creates the perfect ambiance for any venue. He will simultaneously inspire music aficionados, get dancers on their feet……. and totally rock the house.
André Roy performs for all events from Jazz Festivals and Jazz Clubs, to Dance Clubs, Private Clubs, classical concerts, Private Clubs, Dinner dances and galas to blues and rock clubs throughout southern Florida. He also performs in Toronto during the summer.
André is completely bilingual in both French, and English. Now residing in Palmetto, Florida he is a member of The American Federation of Musicians, Florida Gulf Coast Local 427-721 and New York Local 1000
Guitar mastery combined with lyrical jazz improvisation. Andre performs all styles for all events.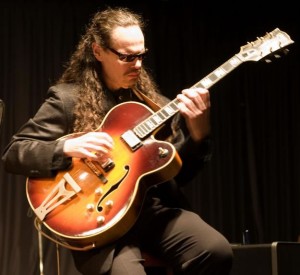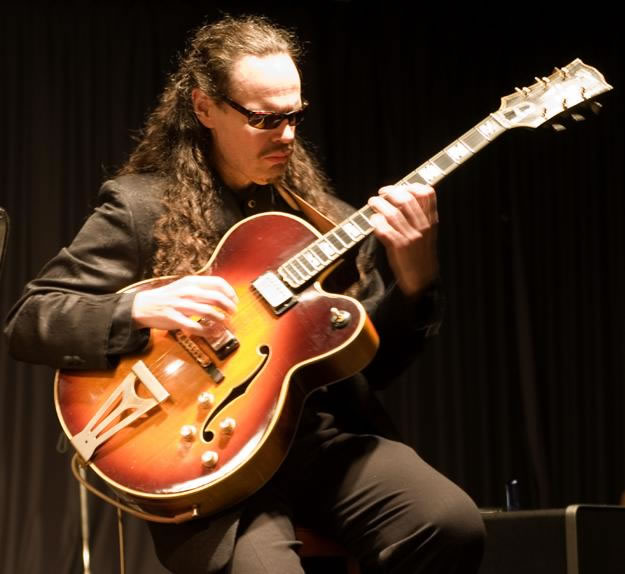 Classical, Jazz, Rock, Blues, Pop and Latin stylings.
Andre performs as a solo guitarist, solo guitarist vocalist, or in a variety of Duo formats.